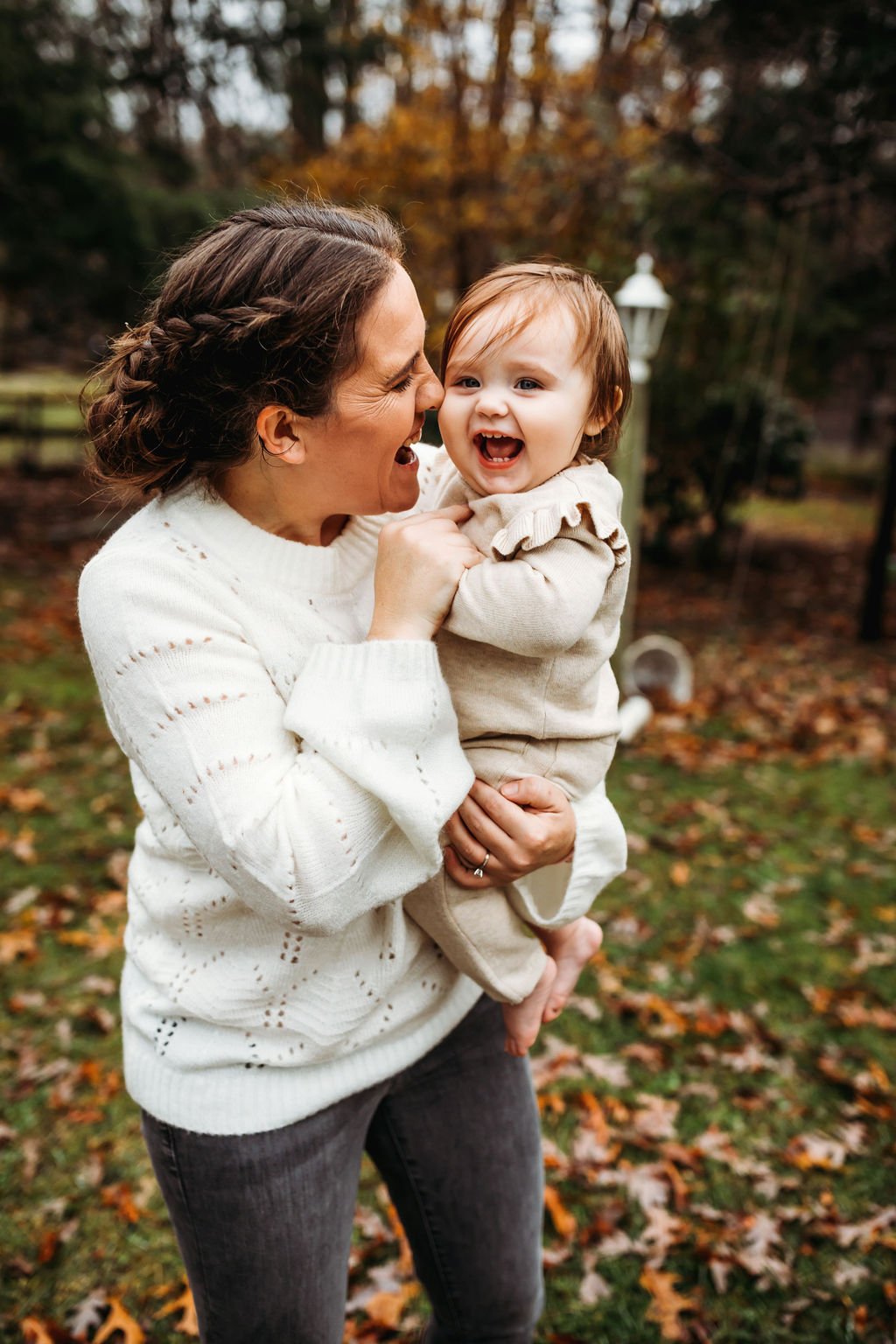 It's said that children are here to teach us about life. When you have a child, everything is new again, and your entire world changes. How could I have known in those twilight hours as I rocked my colicky newborn years ago that she was preparing me for a career I love? In those moments I learned to love more deeply than I thought I ever could, to draw on patience I didn't know I had, and that with Wawa coffee, all things are possible!
My name is Jamielynn, and I'm a newborn, maternity and family photographer in Medford, New Jersey. Becoming parents was transformative for my husband and me, and I realized after I opened my studio that I have been drawn to photographing children my whole life.
I've worked at various organizations as a camp counselor who taught photography, as a fairy godmother for Wish Upon a Hero Network and for Hearts Speak, a network of artists who are trying to change the lives of animals. In all my job roles, I was the one who always had a camera in hand to capture the moments that brought people joy. Giving back is in my heart and an essential part of who I am. I'm detail-oriented but not fussy, patient but not a pushover, and my superpower is baby whispering. 
I spend lots of time making sure that each downy hair and tiny toe of your precious little one is photographed. Making you and your children comfortable, unhurried and welcome is my top priority, and it's how I earn the trust that allows me to create photos with a genuine emotional connection. Many of my clients come in for maternity photos and become like family as I photograph the different stages of their lives! It's my honor to see your family grow.
When I'm not photographing bellies and babies, I'm a proud mom to two silly and sweet little girls aged 6 and 3, the world's most patient La'Shepadoodle (poodle, german shephard, lab), our 17-year-old cat (our first furbaby) and two unsuspecting guinea pigs. My husband is really the best, (I mean, the best ever) and even though I can baby whisper all day long to get the perfect photo, we still can't get our own kids to sleep through the night. Isn't parenting a crazy ride?! Pass the coffee!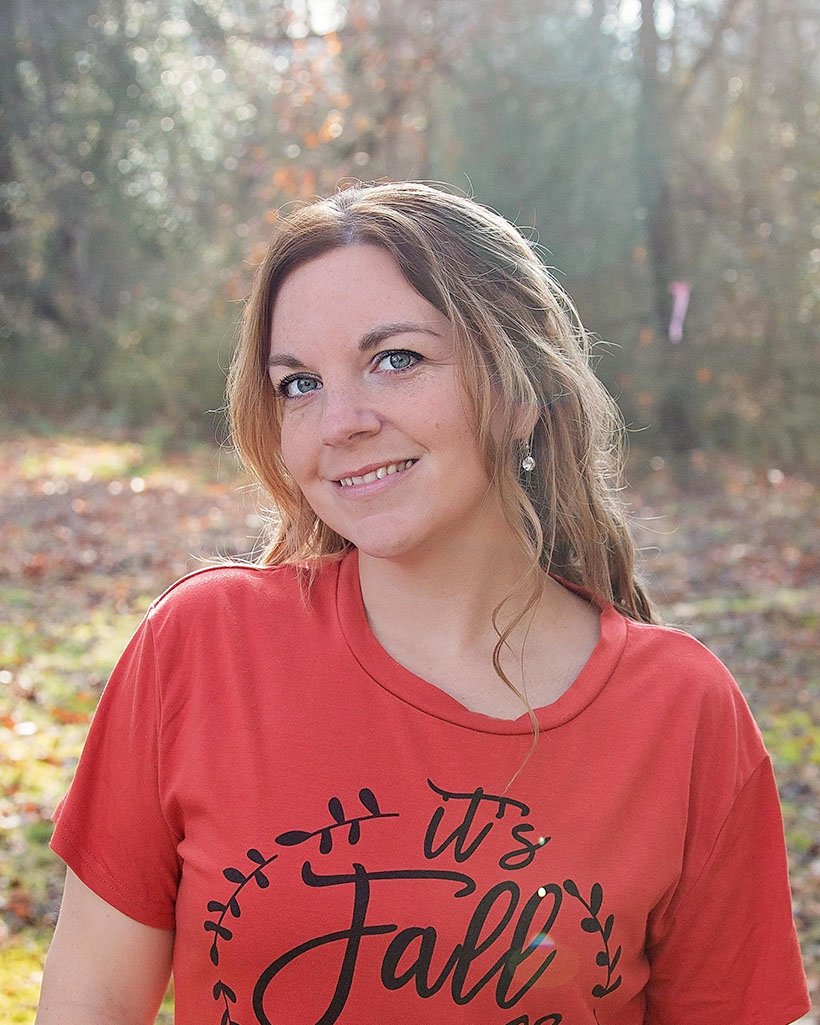 Laurie
Session Assistance & Studio Management
Laurie has been working with me here at Life Captured by Jamielynn for four years now.  She takes part in assisting me with every newborn session we schedule, and I genuinely don't know what I'd do without her!
She was originally providing some temporary help, but it became very clear that her support was invaluable – and since then, her role has only expanded. Beyond session assistance, she also handles in-studio management tasks, post-session creative direction, and in my opinion, serves as a professional baby snuggler.
When she's not in the studio, she enjoys walks with her family and dog out in nature, watching movies, and (surprise) spending more time behind the camera!
Your safety is our priority.
Throughout the Coronavirus pandemic, it's been my utmost priority to ensure the safety of you, and your family members as you visit the studio for your sessions. That's why we've put precautions in place and will be adhering to them as long as the CDC recommends they are maintained.
My assistant and I always wash our hands following CDC guidelines at the start of sessions and multiple times throughout. I have antibacterial sanitizer that we also apply multiple times throughout sessions.
All props and surfaces are wiped down and/or sprayed with a CDC recommended cleaner after each session. Clothing and fabrics are all washed. My assistant and I are also both fully vaccinated.
Finally, I've instated a strict rescheduling policy for anyone showing symptoms – you can read more about it here. 
As guidelines change, we are shifting and adapting to ensure that no matter what, you can feel perfectly comfortable allowing us to document your family.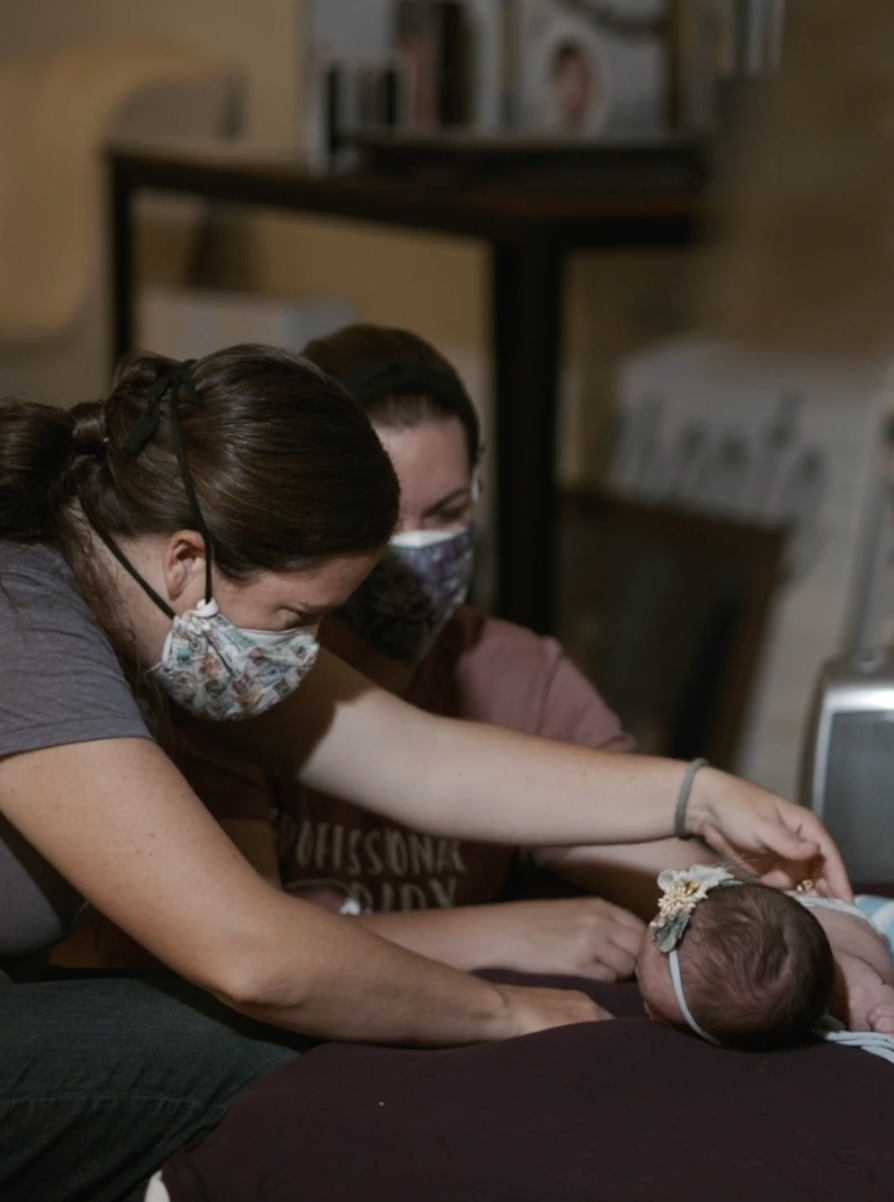 "Not only is her work beautiful, but we all (husband, baby and me) loved her spirit and personality"
"Our friends and relatives literally cannot believe these pics."
"She was patient, personable, and you could tell she had lots of experience as a photographer and a mom."
"Hands down the best family portraits have all come from Jamielynn!"