Capture the magic of Spring.  Spring is in the air, and what better way to celebrate the season than with a magical greenhouse photography session in South Jersey? The lush greenery and vibrant blooms of the garden can serve as a stunning backdrop for your photos, providing the perfect setting to capture the essence of spring.  Sessions are located in EWING NJ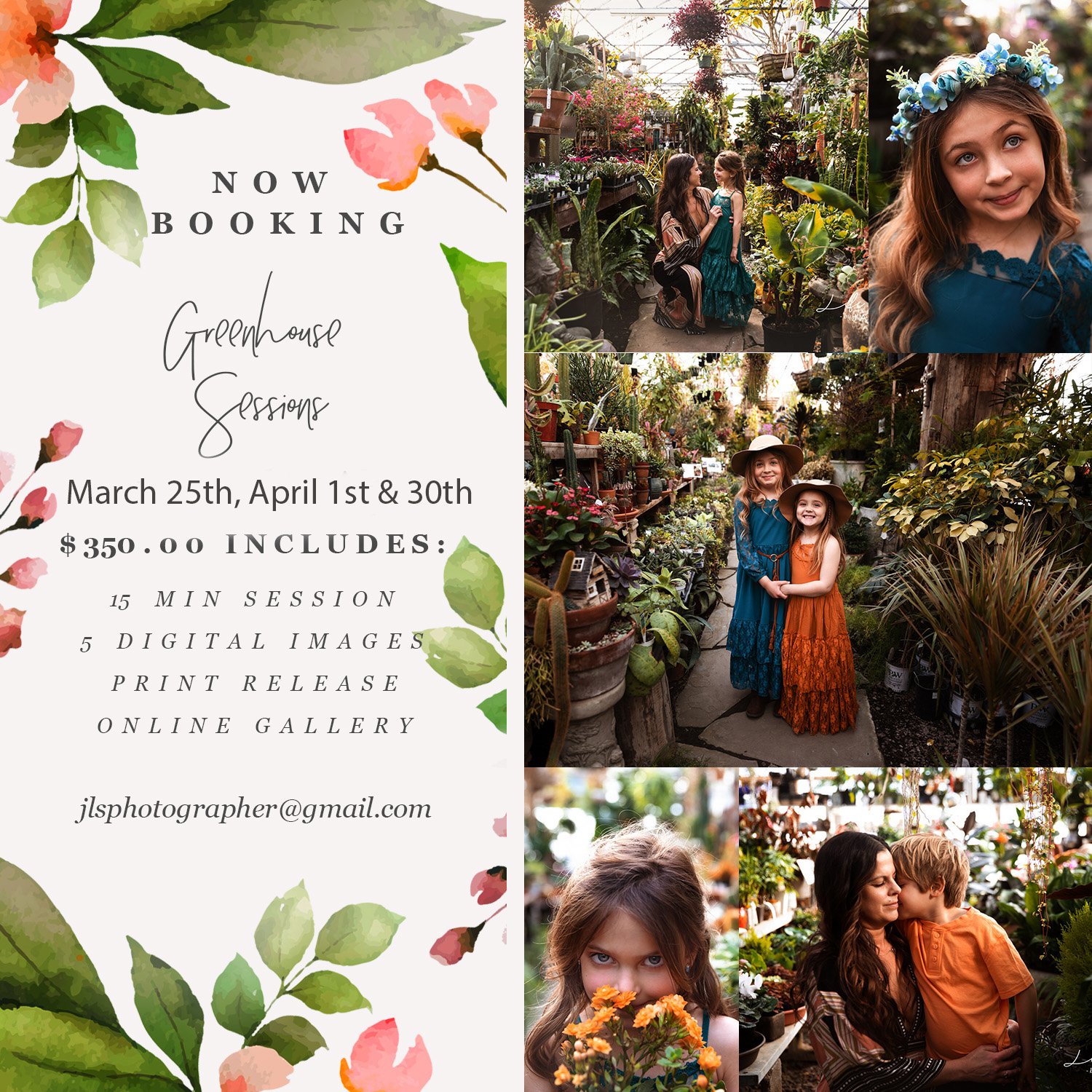 If you're looking to capture stunning photos in a unique setting, a greenhouse photography session is just what you need. The natural light, combined with the lush greenery and blossoming flowers, creates a dreamy atmosphere that will make your photos look like something out of a fairy tale.
At our South Jersey greenhouse photography sessions, we work with you to bring your vision to life. Whether you're looking for a romantic setting to capture your love, a family photo session, mothers day session or even maternity – this is the perfect option.